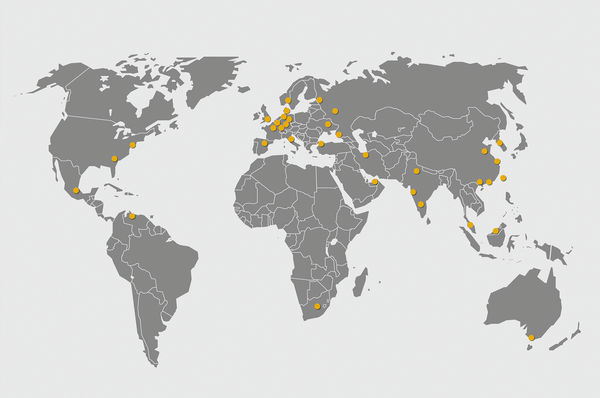 For more than 100 years, the name NEUERO has represented innovative products and high engineering art according to the rules of technology in machine and plant construction, for more than 30 years for the most modern technology in railway workshops.
As the world's leading manufacturer, we have been serving the markets with projects in Europe, Asia, Africa and North America for decades. Our home market is Germany with a significant share of the equipment in the workshops of Deutsche Bahn AG
A core team of mechanical, electrical and industrial engineers deals with project conception, calculation, engineering and contracting as well as production, supply and assembly of worldwide projects
One project, one contact person. Our project managers are multilingual and have international experience.
You hold the threads together and are responsible for the smooth handling of your project from one provider, from conception to commissioning.
As we design, manufacture and assemble complete workshops, we also deliver partial services - everything from one source. For new workshop buildings, workshop extensions, workshop upgrades, workshop modifications or workshop modernizations, we plan and deliver functional and equipment packages that matches perfectly. This simplifies the interface coordination and reduces the number of parties involved. The customer receives solutions of high, uniform technical standard. A professional after-sales service is mandatory here. Find out more about our portfolio here.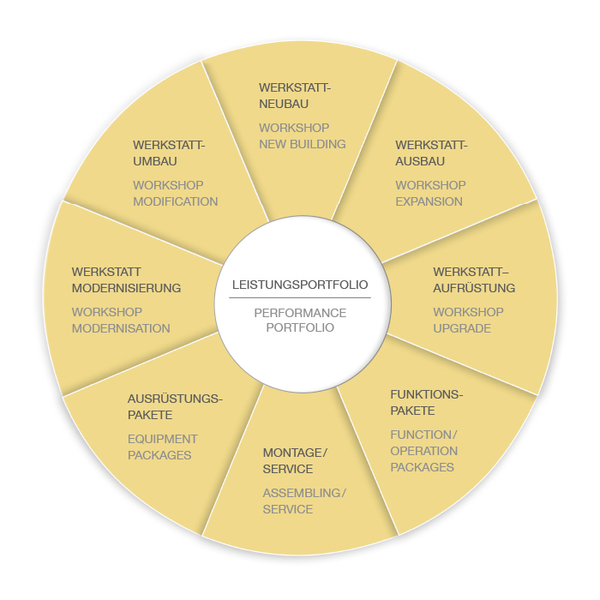 In many workshops in Germany, Europe, Asia and America, NEUERO is a synonym for the most modern, reliable workshop technology and the best order performance. This is reflected in our customers' appreciation for quality, reliability and service. It is particularly important to us that this will remain and that our company tradition will continue. The excellent quality of our products is internationally recognized. We work with components that are perfectly adapted to your needs. Use our know-how for your individual challenge.